Argan hair oil is used in many of first world country as the main component to treat hair, nurture it and make it stronger, able to face the numerous diseases of hair diseases. Argan hair oil has many benefits, we can mention the following :
1. Eliminate dandruff and dry scalp
2. Tame frizz, flyaways, and repair split ends by using it as a leave-in conditioner
3. Protect your hair from the heat of blow dryers and flat irons
4. Treat dry, brittle hair
5. Protecting your hair from swimming
6. Treating hair loss
7. Define curls
8. Give your hair a shinier, glowing look
It's a noteworthy product that should almost certainly be used to help give you a much greater quality of skin and hair. Certainly, it's one of the most useful products on the market for making sure that you can feel more comfortable and at peace with the look and feel of your skin in general. Not only is it used to help make sure that your skin feels rich, but it helps to add an extra layer of luxury and vibrancy to the way that you look.
If your aim is to have a more radiant, natural look to your skin then this is the place to start. Due to the fact that bulk Argan oil is used regularly in beautician circles, it's become hugely popular. Therefore, those who are serious about quality and safe skincare would do well to invest in some of this powerful cleansing product to give themselves a better quality of skin, look and texture.
It serves as your natural feedstuff for your dry skin and hair.
• It enhances skins elasticity and softness as it can be easily absorbed by the skin.
• It's very hydrating for any hair.
• It helps to generate skin cell by stimulating collagen.
• It has served various purpose including eye, hand, nail, face and as hair oil means all in one pack.
• It is suitable for all ages of men, women, and children
• It helps to grow hair faster and improves hydrate.
Characteristics of Ingredients:
All ingredients are managed from organic farming.
100% of the ingredients are from naturally produced.
In short, our Organic Virgin Argan Oil can change your lifestyle through lucrative, anti-aging skin and shiny hair.
Packaging details
40ml, 60ml, 100ml ,125ml, in PET plastic bottle with pump 250ml, 500 ml, 1Liter, 10 Liters, 20 liters,25 liters ,33 Liters in drum with cap Argan Oil can be 30ml, 40ml,50ml, 60ml, 100ml ,250ml,500 ml in amber or transparent glass bottle with cap/dropper
Min.Order Quantity of argan oil: 5 Liter
Supply Ability of argan oil: 20000 Liter/Liters of argan oil per Week
Port: FOB Casablanca /Tanger MED / Agadir
Payment Terms: L/C,T/T, ,Western Union,MoneyGram/Paypal
Technical Condition of EEACE /COFRAC NFEN ISO660, NF EN ISO 3656, COI/T.20/Doc.n°19, NF EN ISO 662, NF EN ISO 12966-2, NF EN ISO 5508
Names of indices

AND (analytical and normative documentation) Standard requirements

Test results




Free acidity

% expressed in Oleic acid




0,20 – 0,80




0.6




Peroxide value

meq/O2 active per Kg




0,90 – 3,10




2




Water content and volatile matter

% m/m




0,01 – 1,01




0,05

Appearance

Very light yellow, clear oily liquid

Conforms

PH Value

Neutral
Conforms

Physical character

Liquid at room temperature
Conforms



Fatty acid composition

%

%

%

Pentadecanoic

acid

≤ 0,1
≤0,1

Palmitic acid

11,00 – 15,00
13.1

Palmitoleic acid

≤ 0,1
<0,1

Heptadecanoic acid

≤ 0,1
0,1

Heptadecenoic acid

≤ 0,1
<0,1

Stearic acid

5,00 – 7,00
6,1

Oleic acid

45,00 – 49,00
47,1

Linoleic acid

32,00 – 34,00
33,1

Linolenic acid

≤ 0,1
0,1

Arachidic acid

0,20 – 0,50
0,3

Gadoleic acid

0,30 -0,60
0,4

Myristic acid

≤ 0,1
0,1

Behenic acid

≤ 0,1
0,1
Nutritional information :
Lipids content : 99,9 % min
Energy value : 9000kcal /kg
Sécurité sanitaire / Health safety :
– Ionization : This product did not undergo any ionizing treatment and does not contain any ingredient
or additive that was treated by ionization.
– GMO position : In accordance with regulations 1829/2003 EC & 1830/2003 EC.
– Pesticides : contents in conformity with regulation 396/2005 EC and its last amendments.
– PCB type dioxine : contents in conformity with regulation 1259/2011EC.
– Heavy metals : contents in conformity with regulation 1881/2006 EC.
– Polycyclic aromatic hydrocarbons : contents in conformity with regulation 835/2011 EC
– Aflatoxins : contents in conformity with regulation 165/2010 EC.
– A monitoring plan of the contaminants has been set up to ensure the observance of the EC regulations in
force.
Storage and packing :
The oil is stored in closed tanks at room temperature, and/or packed in metal or plastic drums, plastic kegs
or plastic containers (food contact material).
Vegetable oil which crystallizes at a temperature below 10°C.
Packing is protected and identified with the following mentions: denomination of the product, batch number,
gross weight, net weight, date of manufacture, best before date.
Conditions of conservation :
The conditions of conservation are optimal when the oil is preserved in a full and closed packing away from
light at a temperature below 18°C.
Best before date: 24 months as from the date of manufacture, in the original closed packing and in the
recommended conditions.
At the best before date, the oil preserves all its nutritional and functional characteristics and is still
safe for use.
Its manufacturing process, its conditioning, as well as the applied storage, are studied to allow, if
necessary, a possible extent of its validity by reanalyzing some of its characteristics.
NOMENCLATURE :


INCI NAME : ARGANIA SPINOSA KERNEL OIL
DECISION 2006/257 EC INCI NAME : ARGANIA SPINOSA OIL
NCI COSING NAME : ARGANIA SPINOSA KERNEL OIL
N° CAS : 223747-87-3 / 299184-75-1
CUSTOMS CODE : 33 04 99 00 10
DOWNLOAD THE MATERIAL SAFETY DATASHEET FOR MORE INFORMATION :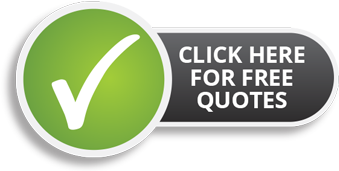 N°200 Lot Elmassar,Sidi Ghanem Industrial Estate
Route de Safi,
40 000 Marrakech,
MOROCCO
Tel: +212524335449
MOB : +212600604387
Fax:+212524457961
Website : http://www.argan-oil.ma